The first Olympic BMX freestyle competition was a resounding success at Tokyo 2020, with the big stars of the sport bringing their best skills and tricks to Ariake Urban Sports Park – and celebrating with friends and family through Athlete Moment.
Logan Martin has been vocal about his desire to win an Olympic gold medal ever since BMX freestyle was announced for Tokyo 2020, and the Australian superstar delivered in style on day nine it what was a magnificent debut for the sport.
"Coming into the debut for BMX freestyle, that is history. To win the first ever [Olympic] gold medal for BMX freestyle, that's history," said Logan after celebrating with his wife and young son through our popular Athlete Moment initiative, delivered in partnership with Olympic Broadcasting Services (OBS).
"I've had so many highs in my career, but I've never, ever gotten teary, so that just shows how meaningful this one is to me. It's the biggest stage of them all, the gold medal, to bring that home and show my son. For him to look up to me… it's amazing."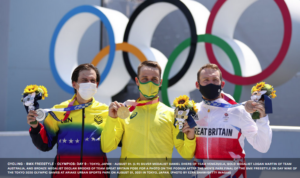 BMX stars enjoy their Athlete Moment
In the silver medal position was Venezuelan BMX legend Daniel Dherz, who at 36 was the oldest man in the line-up. Last year he opened up his skatepark for other Olympic hopefuls so that they could train together during the COVID-19 pandemic – and one of those athletes, Switzerland's Nikita Ducarroz, ended up taking bronze in the women's event, behind Charlotte Worthington and the USA's Hannah Roberts. Like Logan, both Nikita and Hannah shared heart-warming celebrations with their loved ones via Athlete Moment after their routines and the medal ceremony.
"Coming out and not having friends and family here, to see them on the screen immediately after the run was definitely very emotional," said Nikita. "I was just trying to just hold it together, but after I saw my mum and family I couldn't quite hold the tears back. It was really special to have them there with us."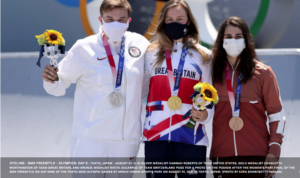 Sports presentation adds to 100m spectacle
The evening of day nine was headlined by the traditional 'blue riband' event of the Olympic Games, the men's 100m. But after Elaine Thompson ran an Olympic record 10.61 seconds – the second-fastest of all time – the previous evening to lead a Jamaican sweep in the women's event, the world's fastest men had a tough act to follow.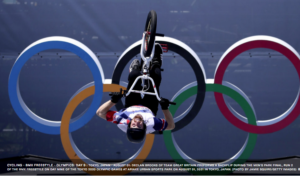 Like in the women's final, each competitor was introduced with their own personalised athlete entry LED gate to announce their arrival onto the Olympic stage. Perhaps inspired by this rockstar entrance, it was Italy's Lamont Marcell Jacobs who ran fastest, clocking 9.80 seconds to take the gold medal ahead of Fred Kerley (USA) and Andre de Grasse (Canada). The gold medal – Italy's first ever in the men's 100m – came just 10 minutes after another Italian gold as Gianmarco Tamberi shared the Olympic high jump title with Qatar's Muta Essa Barshim. And in the evening's other medal event, Yulimar Rosas set a new world record of 15.67m in winning the women's triple jump. What a night!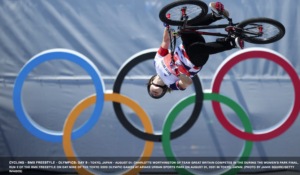 Congratulations to all of you who stepped up on day nine in what was another memorable one for Olympic sport. And good luck to those of you competing in the second week of competition!