Team GB's High Performance Centre for the Paris 2024 Olympic Games will be based in Clichy, a vibrant city in the north-west of the French capital.
Launched for the first time in Rio 2016, Team GB's High Performance Centre is a facility in operation during the Games designed to help athletes deliver world-class performances and enjoy the best possible experience throughout.
Clichy's Lycée René Auffray, where the Centre will be based, is ideally located just 20 minutes from the Olympic Village with a wide variety of spaces and facilities providing the foundations upon which to build a world-class performance centre.
Forming a now-crucial element of Team GB's Games-time setup, the High Performance Centre is a single venue exclusive to Team GB where athletes can train, eat, rest, recover or otherwise prepare for competition away from the busy environment of the Olympic Village. It is expected that over 200 athletes will make use of the Centre throughout the Games, with strength and conditioning spaces available to all sports alongside technical training facilities for indoor sports. Key support services and staff, including medical, science, nutrition, and performance analysis services will be housed within, providing greater ease and speed of access for athletes during the competition period.
The Centre will also provide a home for athletes to come together as one Team GB, bolstering a sense of community that proves invaluable amid the stresses of competition, as well as creating a safe, secure place for athletes to relax and spend time with friends and family.
An official reception took place today at Clichy's City Hall with Sir Hugh Robertson, British Olympic Association (BOA) Chair, Andy Anson, BOA Chief Executive Officer, Mark England, Team GB's Chef de Mission for Paris 2024, Rémi Muzeau, Mayor of Clichy, Veronique Lortat Jacob, Deputy Mayor in charge of sport, and Theo Rycroft, Deputy Head of Mission at the British Embassy in Paris, all in attendance. The agreement includes a commitment by all parties to create a programme for exchanging cultural experiences and expertise to help ensure a lasting legacy of international sporting presence for the region.
Rugby 7s player Abbie Brown, a double Olympian who co-captained Team GB's squad at Tokyo 2020, also joined the delegation in Clichy. After making use of the High Performance Centre facilities in both Rio and Tokyo, Brown was able to visit the venue she will use should she make Paris her third Olympic Games.
Completing the panel of speakers at the reception were rugby player Serge Betsen, former French international and Paris 2024 Ambassador for the City of Clichy; Charlotte Baelde, Regional Councilor and Special Delegate for Gender Equality for the Ile-de-France Region; and Céline Calvez, MP for Hauts-de-Seine.
Mark England, Team GB's Chef de Mission for Paris 2024, said: "Our High Performance Centres in Rio and Tokyo played a valuable role in delivering sporting success for Team GB at the Games, so finding the right venue for our facility in Paris was of paramount importance.
"We are delighted to be working in partnership with the city of Clichy: with strong credentials in sport and sport infrastructure, coupled with an innate understanding of our vision and requirements, this partnership feel like a natural fit."
Abbie Brown, Team GB Rugby 7s player, said: "My teammates and I saw first-hand in Tokyo and Rio how valuable the High Performance Centre is, so it was great to be in Clichy today to talk about plans for the facility in 2024. Having a dedicated space for us to train, prepare and recover in a calm environment means we can put all our energy and focus into competing.
"We're particularly excited at the prospect of using the Centre to relax with friends and family – Paris being so close to home means we'll be able have more supporters out there with us so having somewhere where we can spend time with our loved ones is invaluable."
Rémi Muzeau, Mayor of Clichy, said: "It will be an honour and immense pleasure for the city of Clichy to host Team GB's High Performance Centre for the Paris 2024 Olympic Games. We are particularly proud to welcome the Team GB delegation as one of the most eagerly anticipated competitors in the Games, and who have always carried the values of Olympism high.
"This partnership will come to life with strength and passion throughout the next two years, and from today, the entire city will open its doors to welcome athletes, coaches, families and supporters to experience the Games."
Theo Rycroft, Deputy Head of Mission at the British Embassy in Paris, said: "The UK has always been at the forefront of fostering inclusion through sport and today's signature brings Team GB, a powerhouse of sporting excellence, into the heart of local Parisian communities. We look forward to contributing to a successful Olympic and Paralympic games for both France and for British athletes, as well as to being part of the legacy of the 2024 games."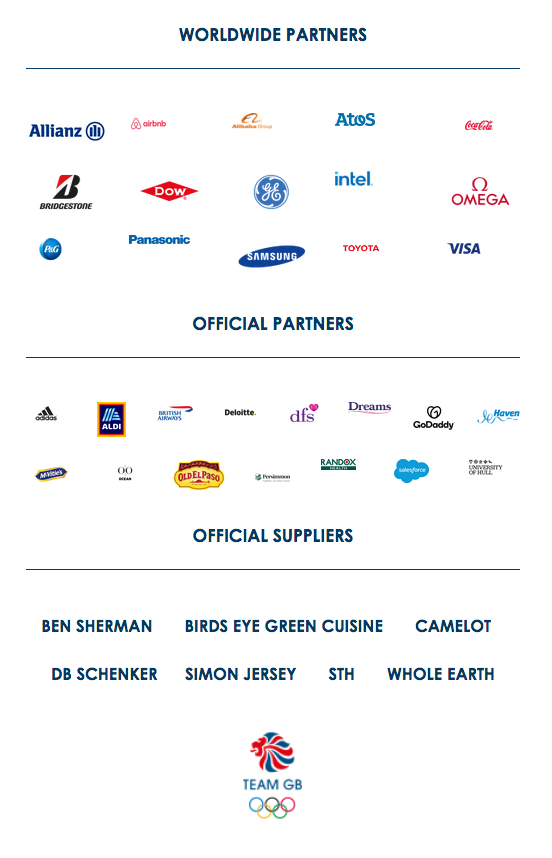 Scott Field:
Director of Communications
Email:
Scott.Field@TeamGB.com
Telephone:
0207 842 5720 / 07966 019992
Beth Sims: Communications Manager – Corporate
Email: Beth.Sims@TeamGB.com
Telephone: 0207 842 5719 / 07443 664157