Image credit: Getty Images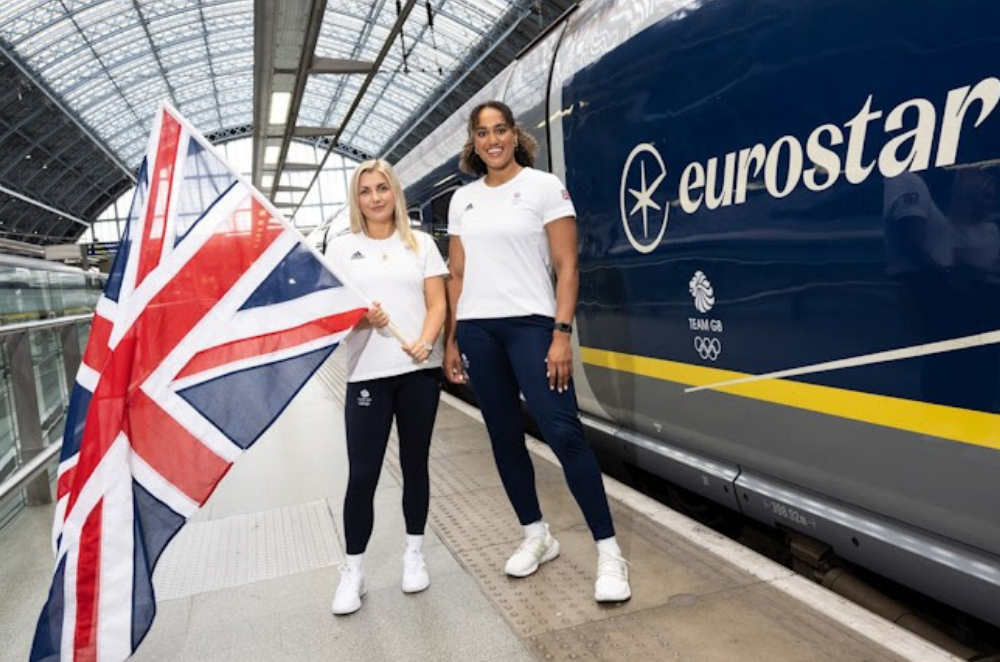 Eurostar Group has today [Monday 3 July 2023] announced it will be the official travel partner of Team GB, providing their travel to Paris for the Olympic Games next year.
With the Games due to take place in the French Capital between Friday 26 July 2024-Sunday 11 August 2024, Eurostar will carry athletes to and from the Games on a daily basis.
Andy Anson OBE, CEO of Team GB said "The British Olympic Association (BOA) is delighted to officially welcome Eurostar Group as the official travel partner of Team GB.
"Our fantastic athletes will be able to take full advantage of the daily direct trains between London and Paris, the home of next year's Olympic Games.
"Performance is always at the heart of our planning and this partnership means we can provide our Olympians with the comfort, flexibility and excellent service that Eurostar Group always offers. I therefore extend a warm welcome to Eurostar Group and look forward to our collaboration."
Gwendoline Cazenave, CEO of Eurostar Group, added: "We are all preparing to welcome our customers to these unforgettable moments in Paris in 2024. The Paris Games aim to be the greenest ever, we are therefore delighted to support British Olympians by offering them the most sustainable journey possible between London and Paris. We are all proud in the Eurostar Group to 'take the team to victory'. Carrying the Olympic team on our trains encourages all of us to give our very best."
Eurostar Group – the joining of Eurostar and Thalys – aims to be the backbone of sustainable travel in Europe and is proud to support Team GB reduce their carbon footprint whilst travelling to the Continent and back.
Eurostar was the official transport provider for French and Belgian athletes during the London 2012 Olympic Games and will continue to provide transport for the Belgian and Dutch Olympians and Paralympians to Paris this year too.