Photo' s by Karel Seydel –  S.I.G.N bmx est.1982

Als klas uitgekozen worden om met de top van de BMX wereld te mogen sparren is een unieke gelegenheid. Het gaat gebeuren op vrijdag 23 Juni a.s. op het Olympisch training centre op Papendal nadat Magnus Mulder, 8 jaar van Basisschool de Zyp uit Arnhem zijn enthousiaste spreekbeurt hield over BMX. Dat konden wij #OpPapendal niet ongemerkt voorbij laten gaan. 22 leerlingen en twee begeleiders zullen om 10:00u vragen afvuren op Olympisch kampioen Niek Kimmann, 27-voudig UCI World Cup winnares Laura Smulders en het aanstormend talent met de naam Jaymio Brink, tegenwoordig woonachtig op Papendal. Ook Michelle Wissing die uitkomt in de categorie U23 is aanwezig. Naast deze Nederlandse trots zullen de leerlingen ook in het Engels enkele vragen kunnen stellen aan internationale BMX gasten, zoals Romain Mahieu (FRA), Rico Bearman U23 (NZL), Saya Sakakibara (AUS) en Alise Willoughby (USA), die in het weekend van 24-25 juni aan de start komen tijdens de derde en vierde ronde van de UCI BMX Racing World Cup.
Photo' s by Karel Seydel – Olympic Games  Photographer – S.I.G.N bmx est.1982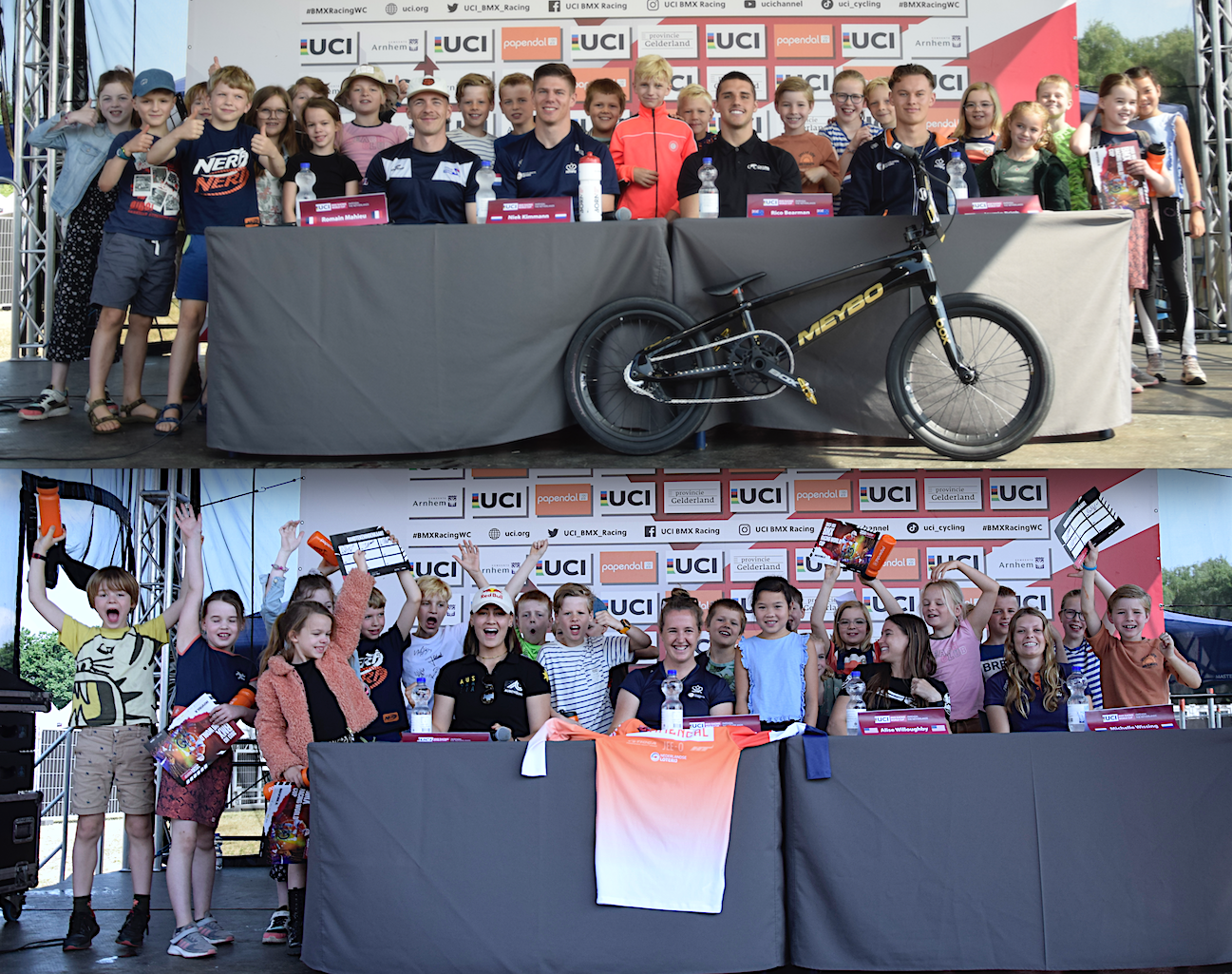 Today is about :  meeting new friends and ofcourse some older friends but you call then BMX Family.
The press conference
with younger generation asking in dutch & English question' s
Like how many times did you end up in hospital:
Damn you get  a flashbacks thinking about  it, but it is ofcourse part our great sport BMX you  sometimes end in hospital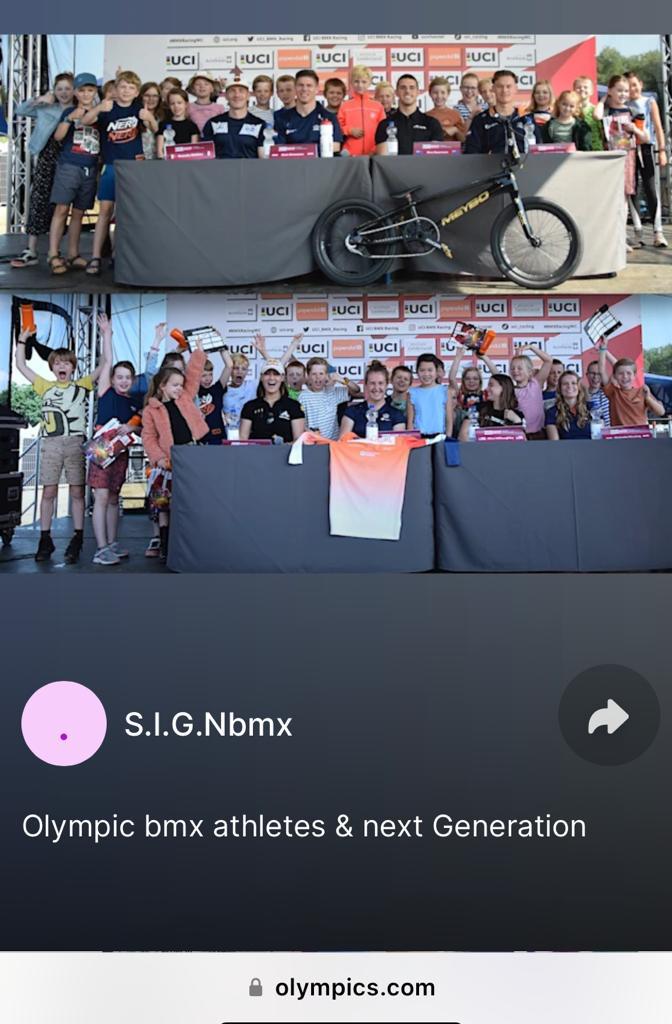 Next one ,what is your favourite food!!!!!
Aaaaaaa:Smulders ,then you know it :Ice cream -minced meat hot dog ,Neeeee :Frikandel
Pizza, Patat – :Chips without the Fish.
              Sayasakakibara said : Ramen that; s Japanese food
before we knew it time flies and the training of   bmx started ,so  some photo' s to enjoy and cya soon nearby the track