UCI World Championships 2021
The official introduction of BMX in the Netherlands took place in the 1970's. BMX became a real thing when American cyclists searched and jumped motocross tracks with their small bicycles. BMX therefore stands for Bicycle Motor Cross. In the 1980's this sport was a huge hype for all ages. After a dip in the 1990's it is announced in 2003 that BMX racing will be an Olympic sport in 2008. This gives the BMX sport a huge boost and the sport is becoming increasingly professional and spectacular.
In BMX racing, 8 riders simultaneously start from a 9-meter high starting hill. They drive a course with various bumps and turns, the rider who crosses the finish line first wins the race.
As of the Olympic games in Beijing there has been a Dutch BMX'er in the finals. In the years that follow, the Netherlands become increasingly successful. During the London Olympics in 2012 Laura Smulders won the bronze medal, four years later Jelle van Gorkom took the silver medal in Rio de Janeiro. Nowadays TeamNL is the leader of the country ranking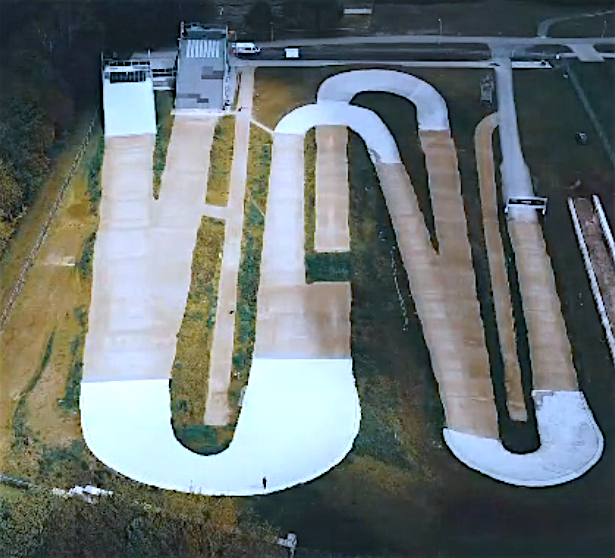 photo:Ross Cullen
The BMX World Championships takes place from the 14th till the 22nd of August in 2021. The World Championships is not
only for the BMX fan but also for a larger audience and business. In addition to the BMX World Championships there are  social programs, music & entertainment and various side events. This is how the Ultimate Urban Festival takes an important role during the Championships. Not only Papendal will be dominated by worlds, also the city of Arnhem is closely involved during this event. Young and old can get acquainted with BMX and with other Urban Sports, lifestyle, music and art.
Will you be cheering on the riders from all over the world?
See you @Papendal from 14 august until 22 august 2021!
https://worldchampionships.bmxpapendal.nl/