Photos by @annie._.young – instagram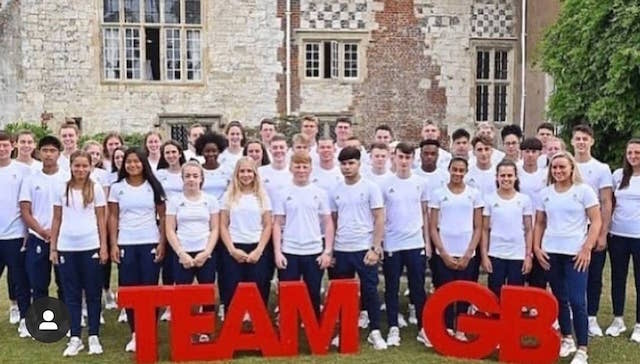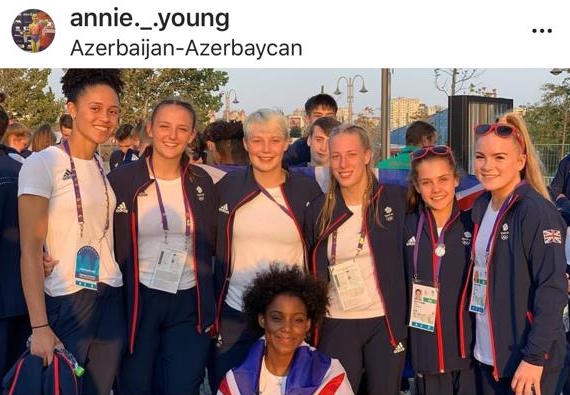 Report by:Ed Langford (Ed.Langford@TeamGB.com).
Gold medals from young tennis star Matilda Mutavdzic and gymnasts Ondine Achampong and Raekwon Baptiste ensured Team GB end Baku 2019 second in the medal table after a successful final day at the European Youth Olympic Festival.
Mutavdzic was guaranteed at least silver having won her girls' singles semi-final yesterday and made light work of her big-hitting Russian opponent today, out-thinking and out-manoeuvring Maria Sholokhova to win 6-1 6-1 in just over an hour.
It was then the turn of the gymnasts as all-around silver medallist Achampong sealed gold on beam with a flawless routine to score 13.666 before Baptiste watched five gymnasts try and fail to topple his vault score of 13.983. Achampong was later named Team GB's Closing Ceremony Flagbearer after a vote by her fellow athletes.
Halle Hilton just missed out on joining Achampong on the podium, finishing the beam final in fourth with 12.900, just 0.1 of bronze, while Sam Mostowfi was fifth in the vault alongside Baptiste scoring 13.433.
The triple gold today means Team GB end Baku 2019 with 25 medals; 11 gold, 12 silver and two bronze, and leapfrog Turkey and hosts Azerbaijan into second place on the medal table behind Russia despite only competing in six of the 10 sports.
Four of the six sports return to the UK with medals, with swimming the most successful with 18 (six gold, 11 silver and one bronze), gymnastics finishing with four (two gold, one silver and a bronze), a double gold for cyclist Zoe Backstedt and Mutavdzic's tennis gold.
Mutavdzic said: "It was exhilarating at the end there and I was so happy. It all came together at the right time.
"I was trying not to be nervous out there. I know it's difficult but I focused on my own game and hoped for the best.
"I believed in myself from the first point but I think the turning point was when I broke for 4-1 in the first. She called for a medical and I knew then that she was looking for a way to break the rhythm and I was then able to stay calm and not let it affect my performance."
Baptiste said: "This is the biggest competition that I've done so it's been a hard week. I've never competed at this international level before so I'm so happy I've got this medal and I'm not going home empty handed. I really put in the hard work and effort in the lead up to this event this year so I'm really happy it's all paid off."
Achampong said: "It feels amazing to win gold. I knew that I had a chance of doing well after qualifying in first so I was quite nervous."