Next year, Tokyo 2020 champions will be awarded the first sustainable medals ever to be produced in Olympic history!
The Tokyo Organising Committee of the Olympic and Paralympic Games has reached its target of collecting precious metal to manufacture the Games medals — thanks to the generous support from people and communities across Japan.
Five thousand Tokyo 2020 medals are expected to be produced for next year's Games — all manufactured from gold, silver and bronze collected and recycled from mobile phones and other small electronic devices donated by the public.
Report/Photos : Tokyo2020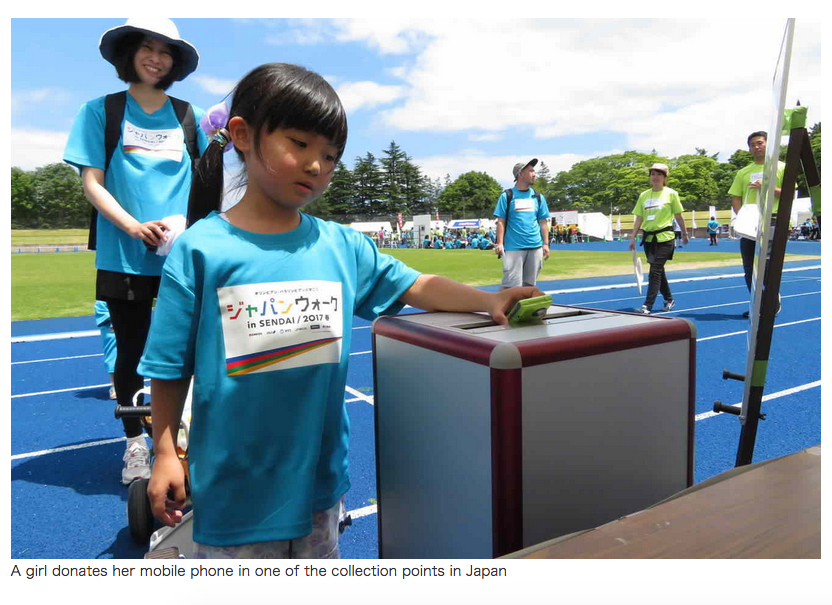 Report/Photos : Tokyo2020
Engaging communities
The upcoming Olympic and Paralympic medals are the result of a huge community effort.
The campaign garnered overwhelming response since it started — from local communities to Tokyo 2020 partners — supporting the nationwide collection.
This initiative — the first of its kind in the Olympic and Paralympic Games — will help people across Japan and the rest of the world share in the success of the world's top athletes.
From the sports side, a number of athletes from Japan and overseas called for action and donated their own used devices.
A total of 1,621 local authorities — 46 prefectural governments and 1,575 municipal governments — supported the initiative, representing more than 90% of the local authorities in Japan.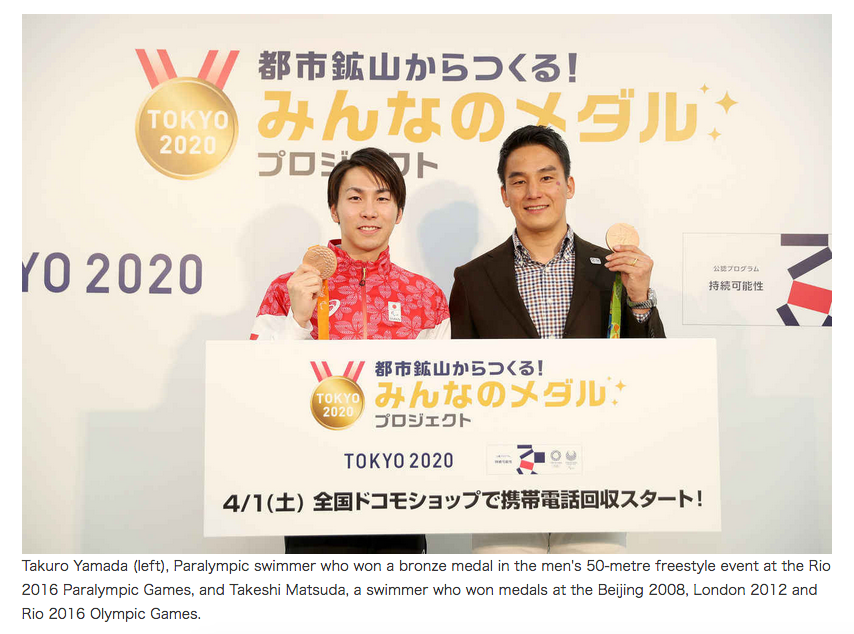 Report/Photos : Tokyo2020
Tokyo 2020 Sustainability vision: Be Better Together
As part of Games legacy, Tokyo 2020 will continue its campaign for recycling and circular economy goals by calling on the same groups of people and organisations to support its sustainability initiatives.
The metals to be recovered are planned to be re-used for community purposes, including creation of medals for local sports events across Japan.
Tokyo 2020 is also planning to recycle household plastic waste and marine plastic waste and use them in the creation of podiums for medal ceremonies. Moreover, the Tokyo 2020 Olympic Torch Relay uniforms will be produced in part using recycled plastic bottles.