Candidate athletes for Tokyo 2020 Japan basketball team and AI basketball robot CUE 3 help elementary schoolchildren from Fuchu city in Tokyo to study math
Learning math whilst playing basketball? Shoot and make it count.
Last week, sixth-grader students from Fuchu elementary school no. 10 in Tokyo had the opportunity to enhance their math skills whilst perfecting their shots in a series of basketball drills.
This fun learning activity is part of "Yoi Don!" ("Get Set"), a nationwide educational programme that aims to help students enjoy studying mathematics through interaction with Japanese athletes and sporting bodies. Tokyo 2020 has created a math textbook to engage students to actively participate in educational initiatives linked to the Games.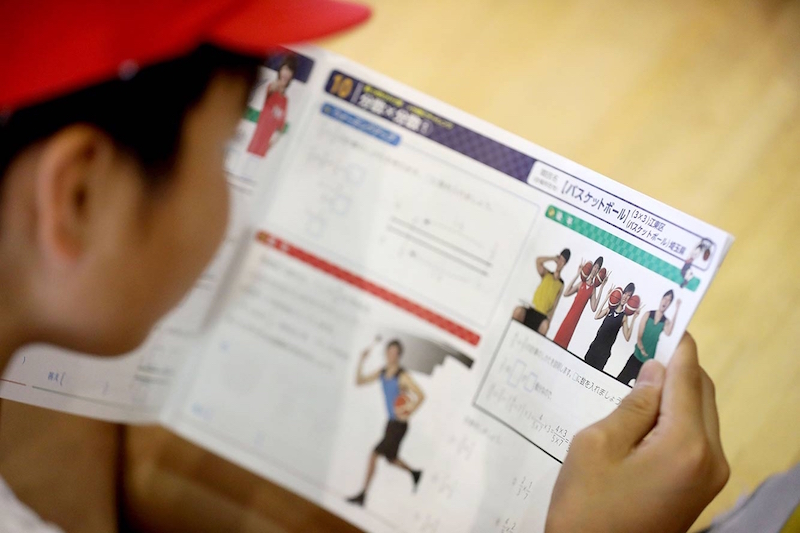 A student checks the math lesson from his Tokyo 2020 textbook
Joji Takeuchi and Daiki Tanaka – both candidate athletes for Tokyo 2020 Games – and AI basketball robot CUE 3 all came to assist the kids during the game session.
The kids were divided into groups and had the chance to shoot some ball – and afterwards calculated their success shot rate as a lesson in fractions.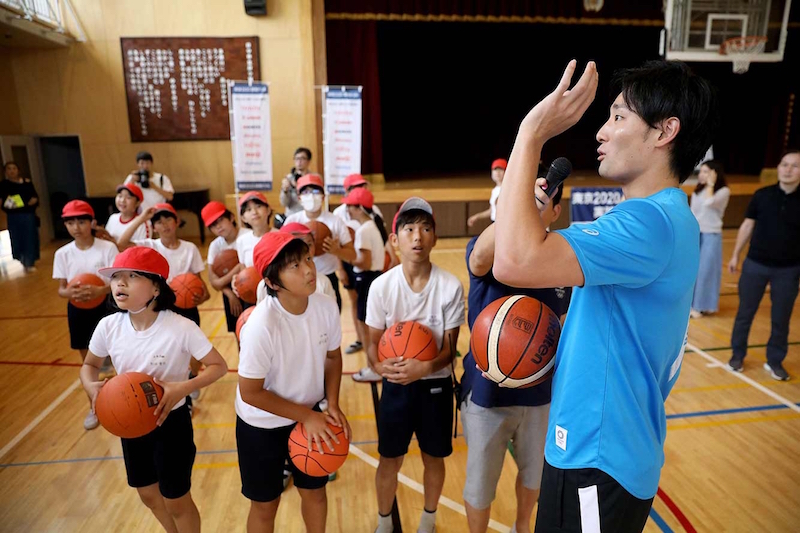 Japanese Basketball athlete Daiki Tanaka shows students techniques to successfully score a shot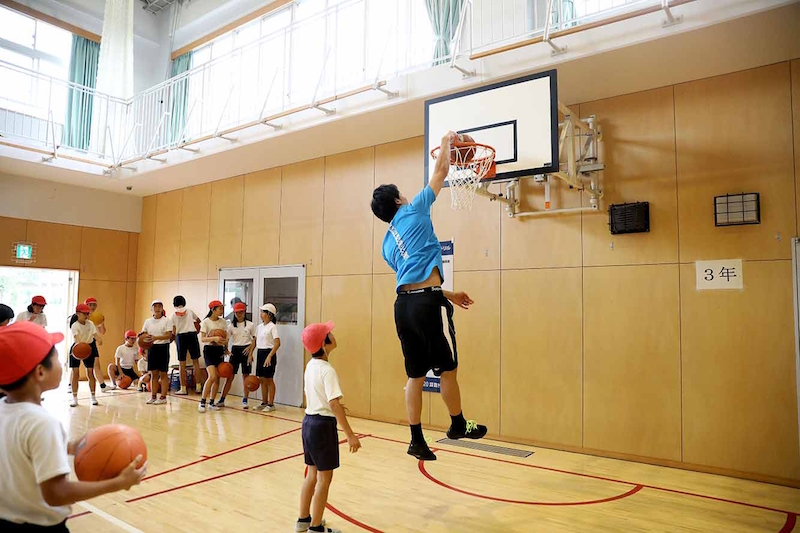 A slam dunk from Daiki Tanaka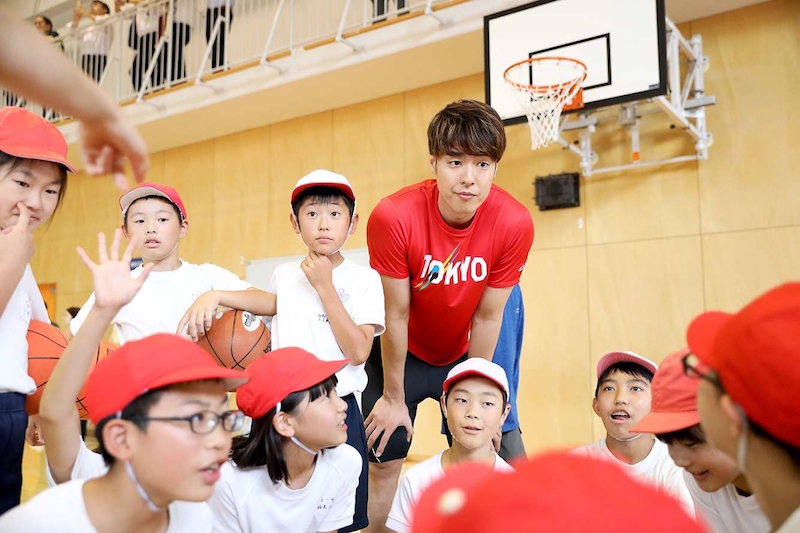 Japanese Basketball athlete Joji Takeuchi coaches the children on their basketball strategy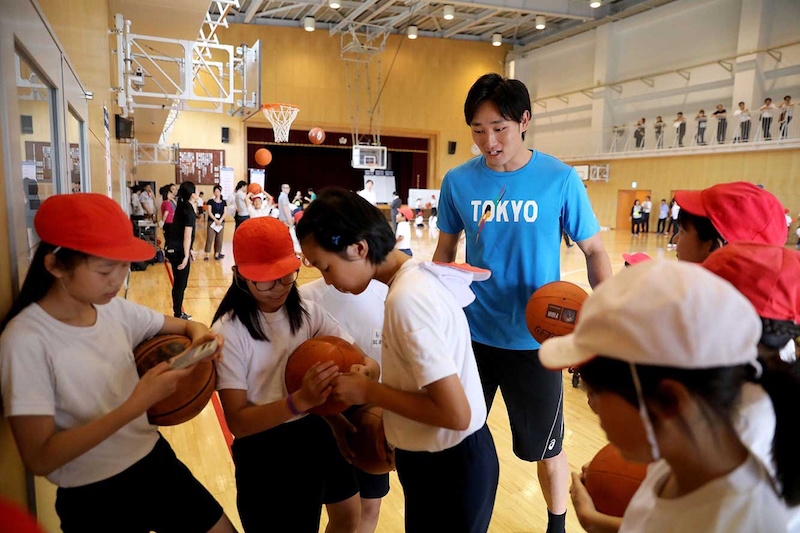 Kids calculate their shots with an assist from Daiki Tanak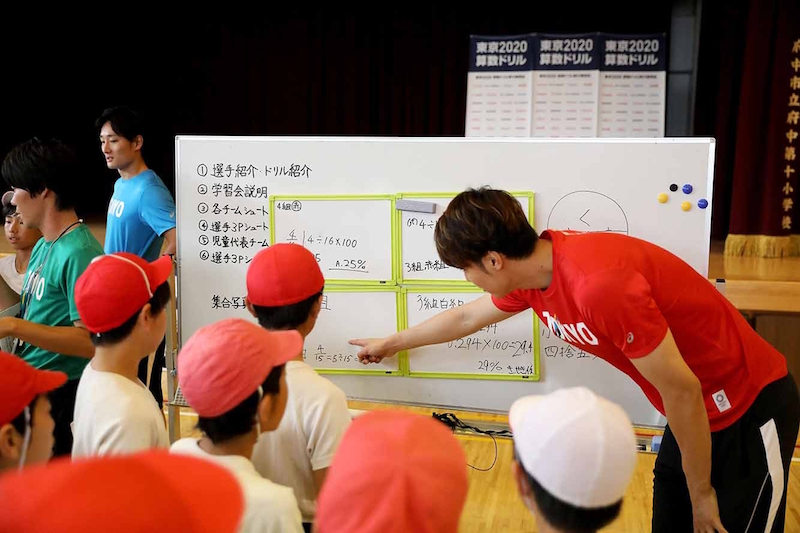 The pupils see their scores on the board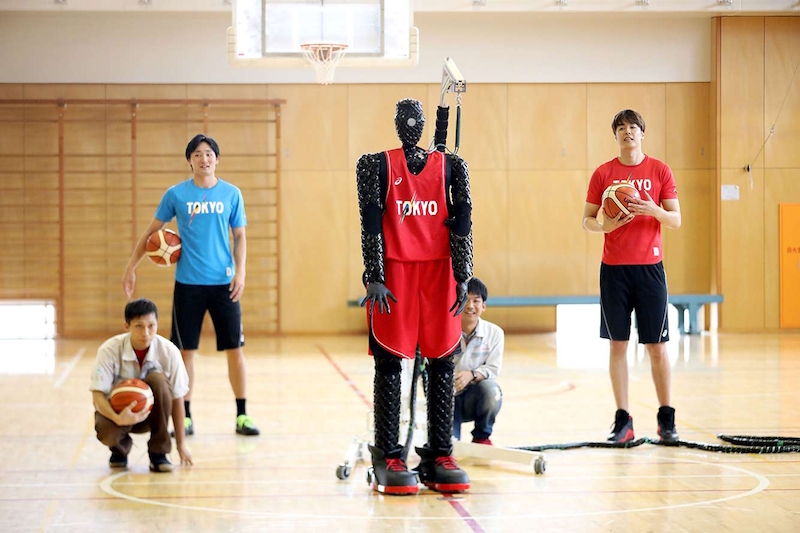 The professional basketball players had a three-point shooting competition with AI basketball robot CUE 3
In another basketball lesson, CUE 3 showed the kids how to improve their shots.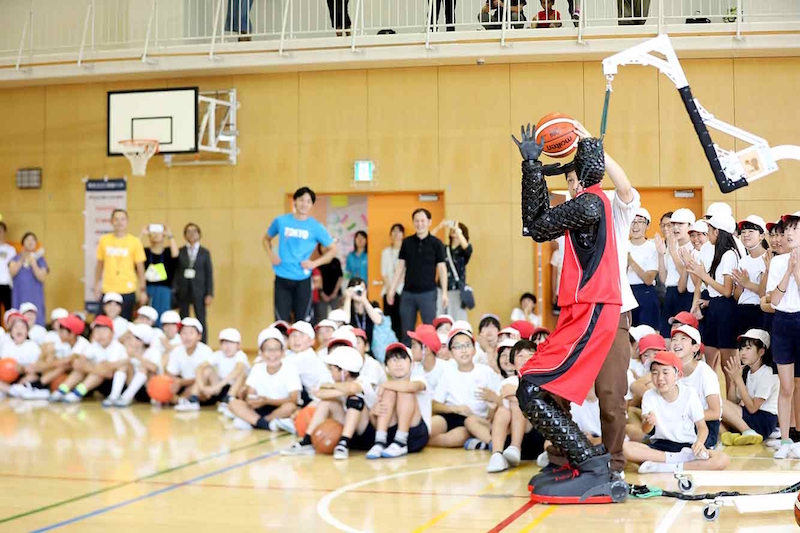 Report/credit photos: Tokyo2020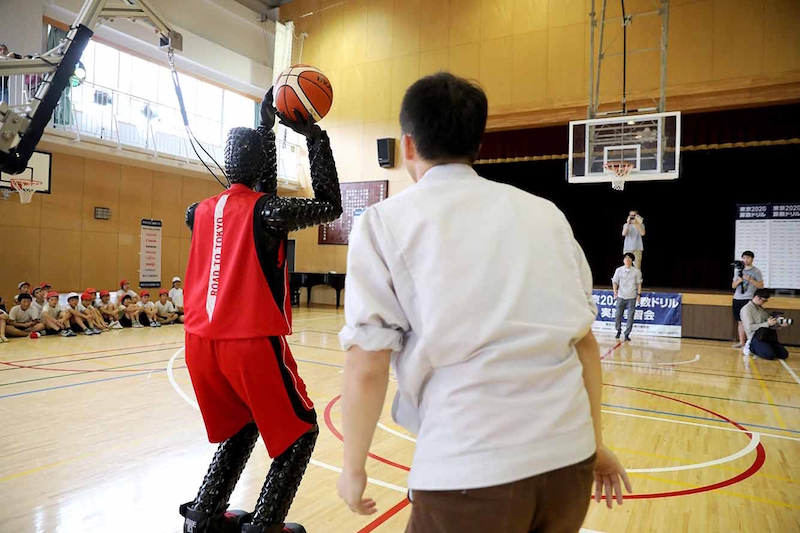 The AI basketball robot aims to take a shot whilst kids from Fuchu elementary school watch
The basketball shooting robot is officially registered as a member of the B League basketball team Alvark Tokyo, which has a training base in Fuchu City. Equipped with artificial intelligence and sensors, CUE 3 can shoot from anywhere with almost 100% accuracy.
"I was really surprised by the accuracy of CUE 3," said one student after the lesson.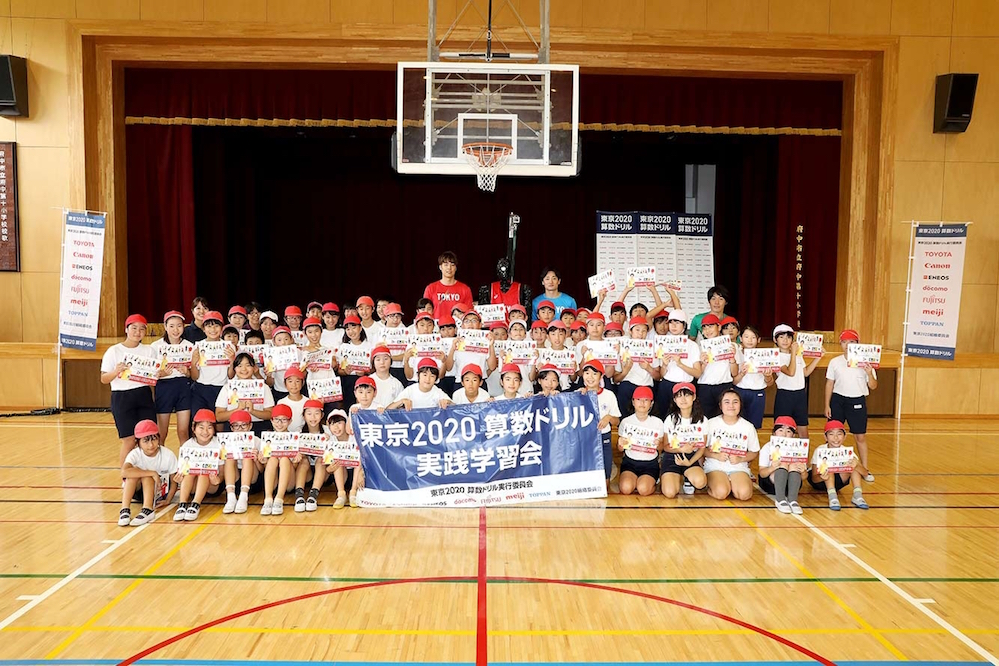 Schoolchildren from Fuchu elementary school pose with the professional basketball athletes and AI basketball robot CUE 3